Concorso
Il palmarès-Premio OtherMovie VideoArt Contest
Verdetto della giuria OtherMovie VideoArt Contest : "Memories on the road" di Víctor González Rubio | Spagna
Drago Stevanovic con membri della Giuria: Umberto Calamida e Al Fadhil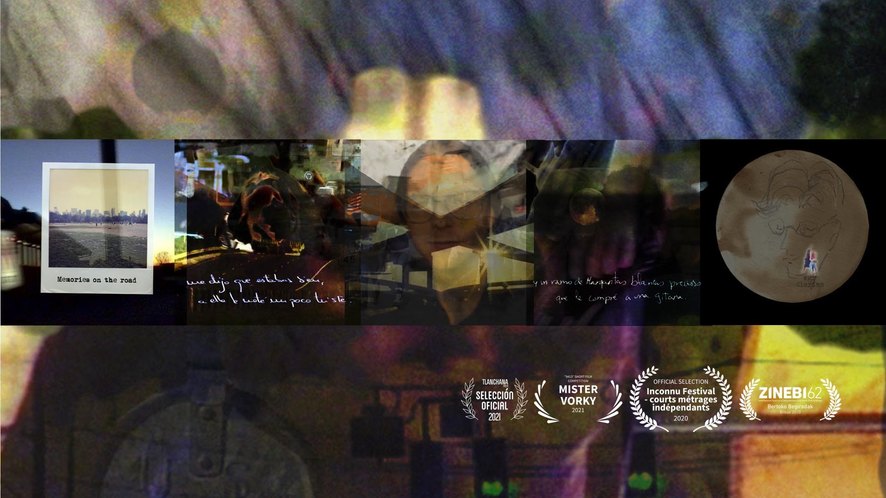 Motivazioni
MEMORIES ON THE ROAD di Víctor González Rubio
IT
"Memories on the Road è un diario di viaggio, una sorta di dialogo tra frammenti di passato in sospensione, un'amalgama di impressioni che evocano una certa nostalgia per un tempo che non tornerà più. " GD
"Questo video è un esempio riuscito di unione tra obsolete e moderne tecnologie.
L'artista, tramite un vibrante montaggio, ha creando una solida narrazione convincente." AF
"Un viaggio profondo, un percorso tecnico semplice ma con una dimensione che trova livelli inconsci. Un cortocircuito di emozioni cerebrali, un trasporto che non lascia lo spettatore indifferente." UC
EN
"Memories on the Road is a travel diary, a sort of dialogue between fragments of the past in suspension, an amalgam of impressions that evoke a certain nostalgia for a time that will never return. "GD
"This video is a successful example of the union between obsolete and modern technologies.
The artist, through a vibrant montage, has created a convincing solid narrative. " AF
"A profound journey, a simple technical journey but with a dimension that finds unconscious levels. A short circuit of cerebral emotions, a transport that does not leave the viewer indifferent." UC