Concorso
MENZIONE SPECIALE della sezione [S]GUARDO DA VICINO
Washingtonia di Konstantina Kotzamani, 2014, Grecia, 23 minuti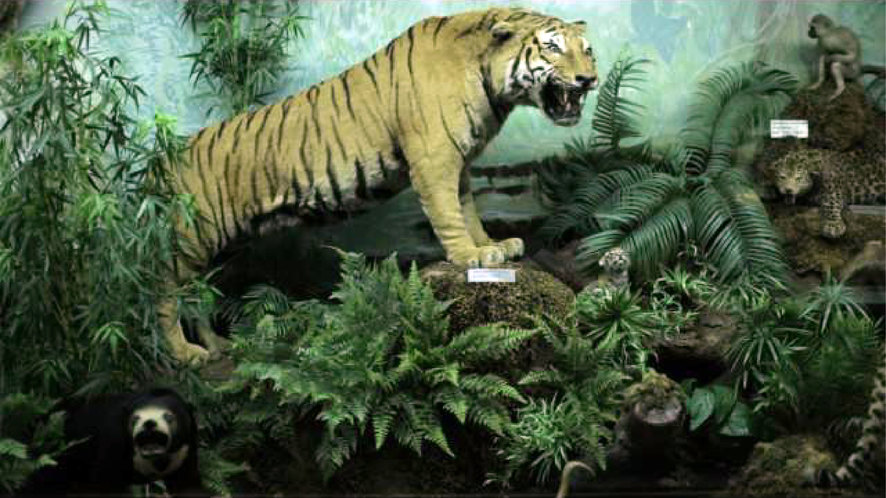 Washingtonia starts when the giraffes heart can no longer be heard.Washingtonia is an alternative name for Athens, a  place where people, like animals, fall into summertime sadness because of the heat. Washingtonia is the only palm tree that its heart is not devoured by the red beetle. Because it's heart is small and dry and no one likes small and dry hearts.All animals are tuned to the heartbeat of the giraffe. In the heart of the summer, in the midst of the tropical heat, the giraffe's heart is no longer heard, the animals are thrown into confusion. As they search for this beat, it is then —when the strangest things happen.
Washingtonia inizia quando nessuno sente più il battito del cuore delle giraffe. Washingtonia è un nome alternativo che si da ad Atene, un posto dove la gente, come gli animali, cade in una profonda tristezza a causa del caldo, dell'afa eccessiva. Washingtonia è anche l'unica palma della quale il cuore non viene divorato dal coleottero rosso, perché è troppo piccolo e asciutto e a nessuno piacciono i piccoli cuori
la motivazione della Giuria
La giuria composta da Nicola Genni (Presidente), Margherita Cascio e Jeshua Drayfus ha deciso di assegnare la MENZIONE SPECIALE della sezione [S]GUARDO DA VICINO 
con la motivazione:
Film coraggioso e innovativo, riesce a combinare contenuti e storie con impressionante libertà espressiva.
Il film crea diverse atmosfere che sembrano in contrasto tra loro ma che si risolvono in modo coerente, fresco ed efficace.
This movie reveals great courage and innovation. It is able to combine content and stories with an impressive freedom.
The film creates different atmospheres that seem to contradict each other, at the opposite they result fresh and effective.