Concorso
Miglior Film della Sezione [S]guardo da vicino
If mama ain't happy, nobody 's happy. Di Mea De Jong, 2014, Olanda, 25 minuti.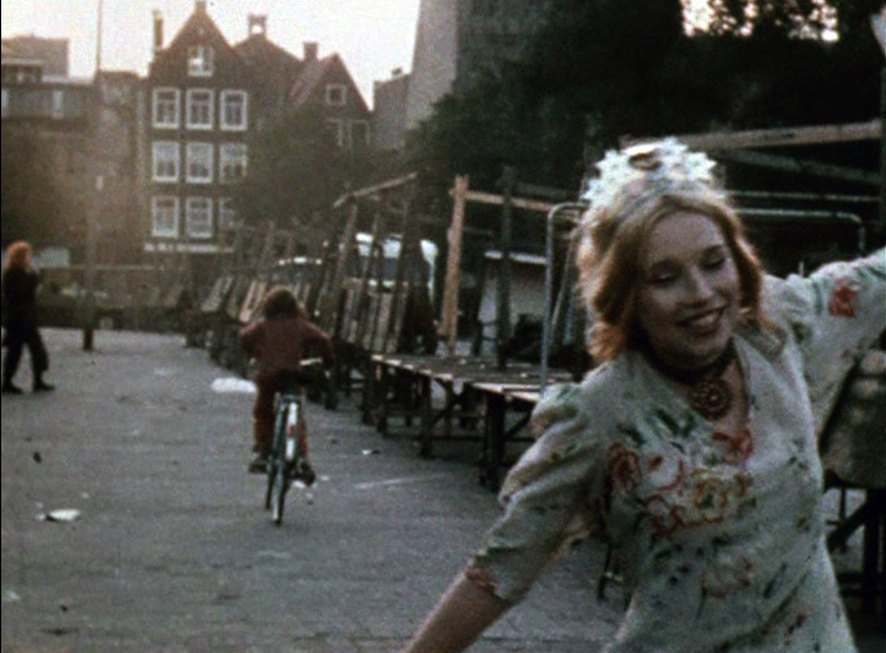 A personal film in which a young filmmaker questions her mother about the mysterious, manless family tradition that has now lasted for generations. "A man's wife has more power over him than the state has." - Ralph Waldo Emerson
Un film personale, intimo dove una giovane regista interroga sua madre su manless, una misteriosa tradizione di famiglia oramai tramandata da generazioni, che vede felici le donne mamme senza un uomo o un marito in casa. "Una moglie ha più potere sul suo uomo che lo stato  sudilui"
                                                                                                                    - Ralph Waldo Emerson
La motivazione della Giuria
La giuria composta da Nicola Genni (Presidente), Margherita Cascio e Jeshua Drayfus
ha deciso di assegnare il premio "per il Miglior Film della sezione [S]guardo da vicino " a: IF MAMA AIN'T HAPPY NOBODY IS HAPPY di Mea De Jong, Olanda
con la motivazione:
Attraverso un grande rigore formale e una grande padronanza del linguaggio cinematografico la regista ci introduce nell'intimità della relazione madre-figlia con delicatezza e leggera ironia.
La forza del film risiede nella capacità di portare una storia estremamente personale ad un livello universale.
Through an impressive work of precision and a great use of cinematographic techniques and language, the movie director introduce us to intimacy of mother-daughter relationship with delicacy and a light irony. 
The strength of the movie lies in this personal story that, thought the director/daughter's look,  become universal and speaks to all of us.