Rassegne
International film festival Kratkofil Plus
International Short Film Festival "Kratkofil" appeared for the first time in Banjaluka in 2007. Since then, "Kratkofil" has shown a hundreds of feature, animated, documentary and experimental short movies from all over the world.
19/09/2014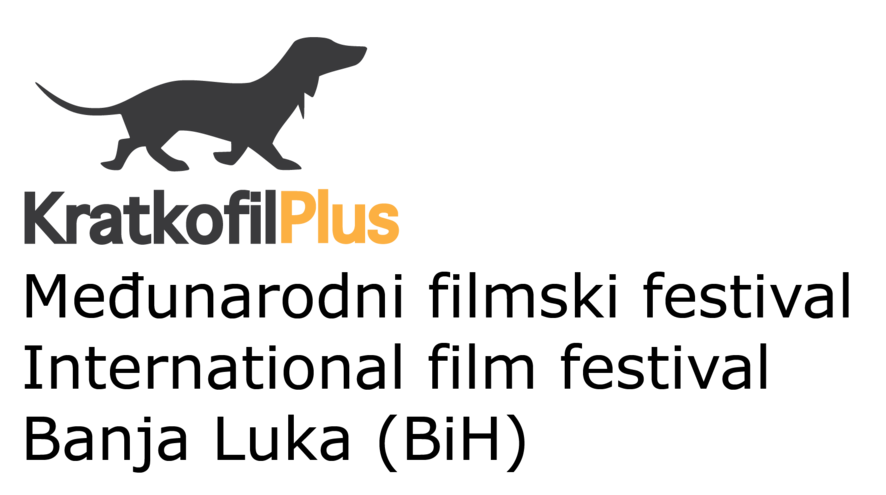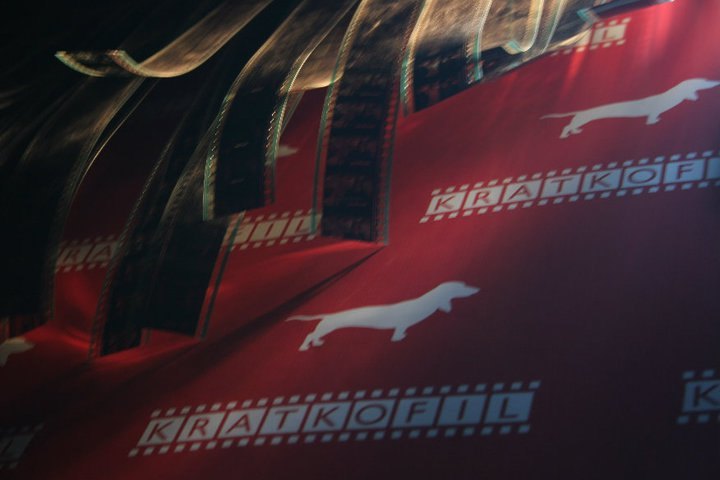 Started as an exclusively short film festival in 2007, Kratkofil was the first international festival in Republika Srpska. Reconstructed and revamped in 2010, it started screening feature films as well, out of the competition. As the only festival of general interest in Banja Luka, which only has one 4-screen cinema that has a repertoire consisting of predominantly Hollywood and local movies, the organizers realized it is their duty to provide the audiences of the city with more than 220,000 inhabitants an opportunity to see arthouse and documentary.

Since 2010, Kratkofil Plus has screened more than 300 short films and a carefully picked selection of feature documentaries and fiction films, including Whores' Glory, The Act of Killing, and Clip which, in spite of being a Serbian film, did not have a regular theatrical distribution in Bosnia.
At the Other Movie Festival in Lugano, Kratkofil Plus is represented by a selection of films from the territories of the former Yugoslavia.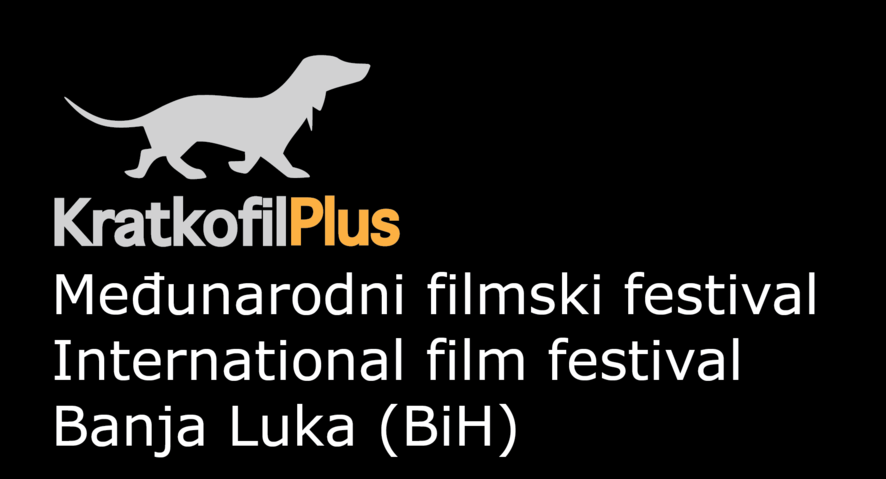 OtherMovie 2014 official selection from Kratkofil
MERCOLEDÌ Ore 21.00  International film festival Kratkofil Plus Selection: Vladan Petkovic, Program Director*
BOLES  Slovenia / Germany | 2013 | puppet animation | 12 min  | subtitles: English, German
Filip lives in a poor neighbourhood. He dreams of writer's glory and luxurious lifestyle in a more prosperous part of town. One day Filip gets a knock on the door. His neighbour Tereza, an older prostitute that Filip tries to avoid by all means, asks him to write a letter for her fiancé. Filip agrees. And it would all end up fine if a week later Tereza would not show up at his doorstep again, asking him to write an answer to the previous letter.
Crew
based on the short story "Her Lover" by Maksim Gorky | screenwriters: Gregor Zorc, Špela ?adež | assistant director, animation supervisor, main animator: Oliver Throm | animator: Leon Vidmar | puppets, set, props: Žiga Lebar | costume designer: Gordana Bobojevi? | director of photography: Michael Jörg | editor: Thomas Schmidl | postproduction: Markus Bledowski | voices: Katja Levstik, Gregor Zorc | music: Tomaž Grom | sound: Johanna Herr | producers: Tina Smrekar, Špela ?adež | co-producers: Martin Roelly, Erik Winker, Andreas Bauer | production: No History - Contemporary Arts Institute | co-production: Hupefilm | co-funding: SFC - Slovenian Film Centre, Film und Medien Stiftung NRW
BALAVICA / LITLE DARLING, Igor Mirkovic, Croatia 2013 | 16´40"
In 2013 he made Little Darling which was awarded on Days of Croatian film for the best
director. Cinematographer Radislav Jovanov Gonzo won the best camera award on the
same film.
Two kids at the top of a skyscraper. A view of the sea. He is Tom Sawyer and she is Alice in Wonderland. They walk along the edge of the roof, doing everything they're not supposed to. In that hot summer, left under the care of her grandma, she will feel love for the first time.
Luckily, grandma doesn't have a clue about it, she barely leaves the apartment. Her parents are absent, they talk over phone and we can notice that they're hiding something.
At the top of the skyscraper there are no hidden thoughts, it's sunny and warm. Little Darling spends days with Zane, the boy she likes. The days seem to be like an idyl until two older girls appear and start to occupy Zane's attention.
COFFEE WITH JAM/ KAVA SA DZEMOM, Director Filip Peruzovi?, Croatia 2013 | 5´20"
A couple has breakfast. Their movements reflect each other - where his begin, hers end. They are on the same wavelength. But, a simple gesture, with wrong timing, turns their breakfast into disaster.
Festivals – 2013:
9th International Short Film Festival Detmold (Germany), 11th Tabor Film Festival, 11th Gastro Film Festival Osijek – Best Film and Audience Award (Croatia), Kratkofil Plus – Best Regional Film(Bosnia and Herzegovina), 60th Pula Film Festival – Best Short Film, 24th Sao Paolo International Short Film Festival (Brazil), 10th Miskolc International Film Festival (Hungary), 11th Bogota Short Film Festival (Colombia), 26th Exground Filmfest Wiesbaden (Germany), Kaliber 35 Munich International Film Festival (Germany), Brussels Short Film Festival 2014- Special Program (Belgium), Plein La Bobine 2014 (France), Viewster Online Film Fest 2 (Switzerland) , 13th International Kansk Video festival 2014 (Russian Federation)
FLOWERS OF EVIL,  Regia Tolnai Szabolcs, Serbia / Hungary 2014, 32´
[Selection: Vladan Petkovic, Program Director International film festival Kratkofil Plus]
Black comedy depicting south-eastern European privatizations. A self made, wealthy, capricious industrial holder (Nikolai) promises his wife a Disneyland on former grounds of abandoned chemical factory. With the help of minister of industry he buys the run down facility for the price of 1 euro. Former workers, now on strike are required to act out humiliating roles of Disney characters. In order for theme park to work Nikolai forces an old inventor (Uncle Bauer) to build him a cheap perpetual electrification grid. Meanwhile, Nikolai has constant nightmares where Japanese man tries to sell him some bamboo...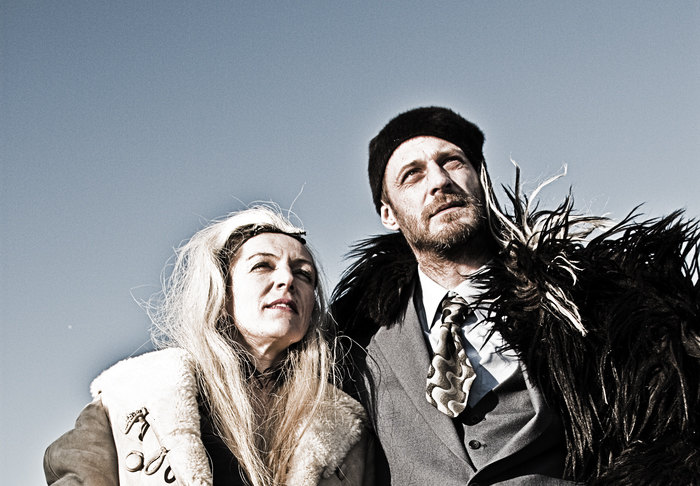 DOMENICA ORE 17.00 [s]GUARDO DA VICINO
MORNING PRAYERS, Konstantina Kotzamani & Katarina Stankovi? | Bosnia e Erzegovina, Grecia, Serbia 2013 - durata 17'

 

Scriptwriter: Konstantina Kotzamani, Katarina Stankovi?, Maša Seni?i?

Director of Photography: Giorgos Karvelas

Editor: Smaro Papaevangelou, Konstantina Kotzamani, Katarina Stankovi?

Sounddesign: Daphne Farazi, Sloven Anzulovi?, Marvin Sebastian Hinkel

Cast: Ismir Gagula, Hana Paši?, Serafedin Redžepov

Producer: Dragana Jovanovi?, Luka Venturin, Dóra Nedeczky

Production: Obala Art Centar (Sarajevo Film Festival) Ivana Pekuši?

 

A boy and a girl meet in club's toilet. High on drugs, they roam the streets of Sarajevo aimlessly. They end up in an apartment, fooling around, making out. Until this careless atmosphere is interrupted by someone else's presence.

A boy and a girl meet while doing drugs in a club's toilet. While they continue their evening flirting with the idea of sex, an unforeseen event will forever change their lives. A tough coming-of-age story in a cinematic Sarajevo, different from what we're used to.

Screenings 2014

World Premiere & Competition - Guanajuato International Film Festival (Mexico)

Competition - International Film Festival Kratkofil Plus, Banja Luka (Bosnia)

International Festival of Women in Film and TV (Mexico, D. F.)

Central and Eastern European Film Festival "CinEast" (Luxembourg)

Competition - Brno 16 short film festival (Czech Republic)

Competition - International Short Film Festival Winterthur (Switzerland)

 

Special Screenings

La Cinémathèque française - Cinéma de poche: Cinéfondation - Résidence Printemps / Eté 2014 #1, June 2014

 

Screenings of a work in progress in 2013

Sarajevo International Film Festival

Athens International Film Festival

Reggio Film Festival (Italy)

Zagreb Film Festival

Competition - Film Front International Short Film Festival, Novi Sad (Serbia)