Rassegne
Asterfest
The annual editions of our ASTERFEST - International Film Festival (since 2005, founded by Goran Trenchovski) in the Macedonian country, are dedicated to the professional film culture and emphasizing its affirmation, popularization and valorization towards the audience
01/10/2014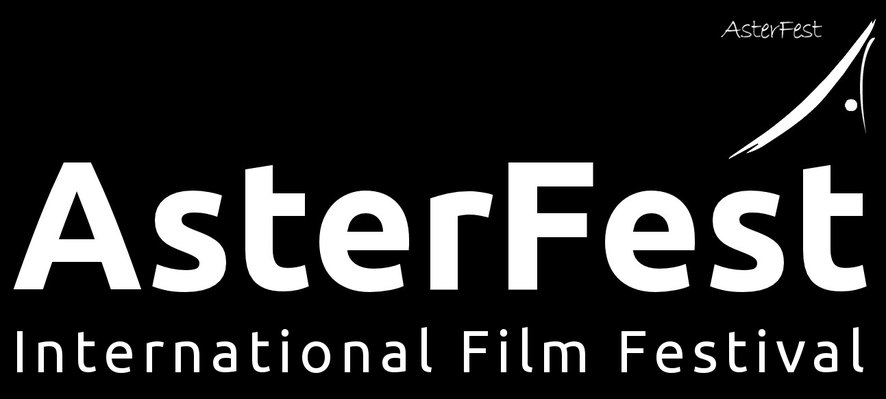 ASTERFEST – International Film Festival – Strumica (Macedonia)
The annual editions of our ASTERFEST - International Film Festival  (since 2005, founded by Goran Trenchovski) in the Macedonian country, are dedicated to the professional film culture and emphasizing its affirmation, popularization and valorization towards the audience.
It is about the tenth AsterFest, film festival focusing on short documentary and fiction works of film authors who are coming from or living in Euro-Atlantics region, Western Balkans countries and other related meridians.
We will present the festival programme it into the categories: Star Documents, Global Fiction, Animotion, Movieland, Merry-Diones, Oneminutes, Tributes – focused on authors from Euroatlantic countries and abroad. This festival is organized by Association of festival activities TIBERIOPOLIAN FILM ALLIANCE Asterfest – Institute for shorts & docs, based in Strumica. TFA AF is a non-profit Association, which represents a special kind of Film Institute, with a profiled discourse for research in the field of short and documentary films, as deficient forms of artistic expression in the state and regional international film belt.
We plan that the 10th edition of AsterFest 2014 will officially take place from 27 to 31 May at various locations in Strumica area.
Previous years we have chosen around 500 films from 50 countries in the competitive contest, together with few special programs and with several extra films.
The main awards for AsterFest film competition are: GOLDEN HORSESHOE (Grand Prix), SILVER HORSESHOE, BRONZE HORSESHOE, BEST WORLD SHORT FICTION FILM, BEST WORLD ANIMATION FILM, gOLDen PROJECTOR, MOVIELAND Award, ACO ALEKSOV Award for Best Macedonian Film Auteur and GJORGI ABADZIEV Award for Best Screenplay.
Former festival mottos are: Discovering new cinematical spaces, Capture of multicinematical spaces, Boundless film views, Southeastern stories, Euro-Atlantics film signpost, Strumica – openness – creation, Odyssey 2012, Behind the Ninth Screen.
The motto of Asterfest 2014 is NEW AND OLD.
Founder & CEO: Goran Trenchovski, director@asterfest.mk
Festival Counselors: Father Grigorij, Sunchica Unevska, Gena Teodosievska, Zoki Uzunov
Correspondence: Sofija Trenchovska
Program curators: Vlatko Galevski, Marjan Zahov-Pecev
Development: Zoran Stefanovic
Web-site  design: Daniel & Rozita Volkovich
www.asterfest.mk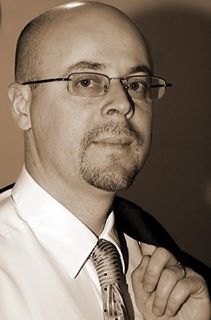 OtherMovie 2014 official selection from Asterfest
22/10/2014 SALA MULTIUSO LUGANO PARADISIO

Ore 18.00

RASSEGNA

ASTERFEST

[

Strumica/Republic of Macedonia

]

-

durata 67'

*

Introduzione Igor Candolfi - Stepanovski

A SMALL TIME/SPACE DISCONTINUUM Directed by Goce Cvetanovski Fantastic, Live Action, Mystery | 13 ´ | Republic of Macedonia, 2013

Alex has two problems in his life: he is too shy to tell Maria he loves her, and he has an invisible man in his apartment.

AUDITION MATERIAL Director: Gjorce Stavreski | Republic of Macedonia, 2013

Running Time: 14´ Producer: Gjorce Stavreski Editor: Sofija Samoilovska

Screen Writer: Gjorce Stavreski Director of Photography: Gjorgi Klincarov

Music: Ognen Anastasovski

Principal Cast: David Kocevski, Ana Stojanovska, Sabina Ajrula-Tozija, Ema Mladenova

Synopsis: A landlady asks her tenant a seemingly innocent favor – to drop off her young female friend and her little daughter somewhere in the city. The tenant is unwillingly involved in a dubious act as he realizes that the young woman is leaving her daughter in an orphanage.

DROP BY SOMETIME, Director Kosara Mitic | Republic of Macedonia, 2013 |14´

Amy is in charge of the store that night. She is a young sales woman dressed in old fashioned clothes. As every other night she is helping the customers in the wee hours, unaware of the danger that lurks near-by. The film starts as a typical thriller, a tense atmosphere, fake parameters that lead the viewers to believe they'll witness a crime, giving it a new psychologically and sexually exciting dimension, immediately after the twist, turning it into a true and sincere romance at the end.

HAIRS Director: Eleonora Veninova| Republic of Macedonia, 2013 | 26´

Language: Macedonian, Serbian

Writers: Eleonora Veninova

Produced by: Nebojša Ilievski

Production Companies: Partes production

Cinematography by: Dimo Popov

Film Editing by: Boško Stolic

Music by: Dejan Spasovic

Cast: Irena Ristic, Bojan Zirovic, Sagjana Vujosevic, Marija Arsenkova

While tracking up on a mountain, two hikers find the massacred body of 7-year old girl, Camellia. Detective Veli investigates the monstrous crime with the help of the girl's father, Mr. Herman. Of all the strange things that surround the investigation, the strangest one is that, although there are traces of Camellia's blood on the crime scene, there are no human remains. The only clue Detective Veli has is a sample of pubic hair that was found on the crime scene.

The evidence is not the only puzzling thing in this case. Mr. Herman's behavior fluctuates from obsession with his daughter's death, to a resignation to die himself. The absence of a body also means that – there is no murder to investigate. The last straw for Detective Veli is the revelation that the found hair actually belongs to a woman, and not just any woman, but it completely matches the DNA profile of young Camellia. This revelation gives Veli a headache: Camellia is too young to have pubic hair.

Now Detective Veli starts looking at a different scenario: What if the real victim in this case is not the daughter, but the father?