Programma 2013
Mercoledi 23
22.30 RASSEGNA BELGRADE DOCUMENTARY AND SHORT FILM FESTIVAL [SRB] - 82'
The Tale of the Wall Habitants, Serbia, 2012, 16'
When I Was a Boy, I Was a Girl, Serbia, 2013, 30'
Springtime Suns, Serbia, 2013, 23'
Rabbitland, Serbia, 2012, 7'
Regular Day, Serbia, 2013, 6'
Cinestar Lugano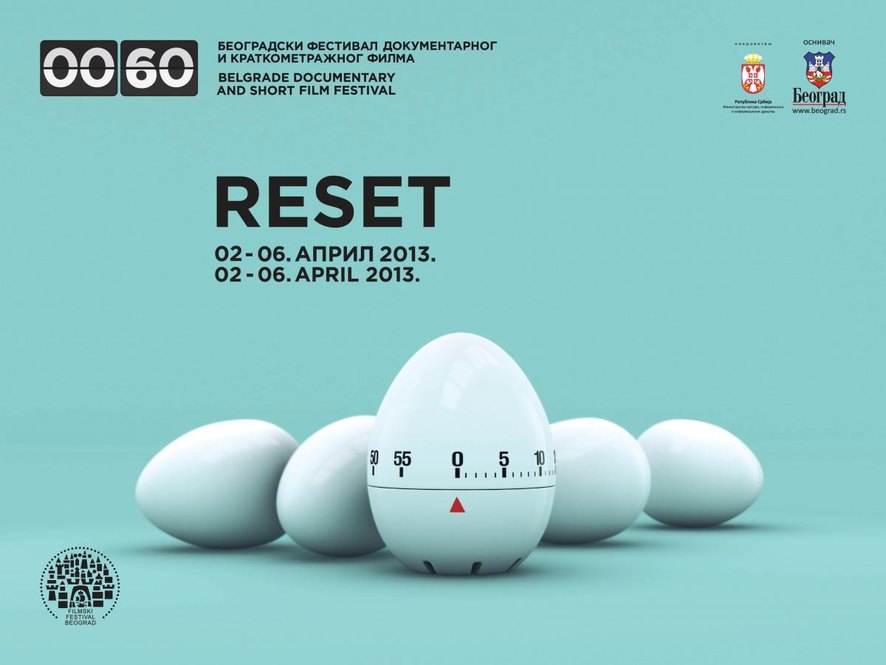 The Tale of the Wall Habitants
Serbia 2012, 16'
Regia:
Andrej Boka
Un conflitto tra porte e finestre è sul punto di degenerare.
A conflict between doors and windows is about to escalate.

When I Was a Boy, I Was a Girl
Serbia 2013, 30'
Regia:
Ivana Todorovic
Goca e la sua amica stanno preparando uno spettacolo con l'aiuto di giovani artisti, al fine di trasmettere la loro storia di vita al pubblico. Un film su una persona transessuale, la bella Goca che vive ai margini della società .
Goca and her friend are preparing a show with the help of young artists, in order to convey their life story to the audience. This is a film about a transsexual person, the lovely Goca who lives on the margins of society.

Springtime Suns
Serbia 2013, 23'
Regia:
Stefan Ivancic
Bibi, Dimitrije, Stefan e Filip sono cugini. Divisi dalla distanza, ma  Belgrado li riunisce. Questa è una parte della loro storia.
Bibi, Dimitrije, Stefan and Filip are cousins. Divided by distance, but reunited by Belgrade, this is a part of their story.

Rabbitland
Serbia 2012, 7'
Regia:
Ana Nedeljkovic, Nikola Majdak
Dei conigli senza cervello vivono a Rabittland, un mondo perfetto creato ricalcando zone di guerra, ghetti e quartieri poveri. Sono intensamente rosa, hanno buchi in testa, invece di cervelli, e sono felici indipendentemente da ciò che accade loro. Essi sono il più alto stadio dell'evoluzione mai raggiunto. La loro vita quotidiana è completamente sodisfatta. I conigli passano le giornate votando per elezioni libere e democratiche, che si svolgono a Rabbitland una volta al giorno, perché il loro paese è una democrazia ordinata. Ma le elezioni sono organizzate da ragazze malvagie, solo per soddisfare la loro voglia di ridere e per divertimento personale.
Brainless Rabbits live in Rabittland, a perfect world ordered according to the most successful examples of war zones, ghettos and slums. They are intensively pink, have holes in their heads instead of brains, and they are happy regardless of what happens to them. They are the highest stage the evolution has ever reached. Their everyday life is completely fulfilled. The Rabbits spend days voting on free and democratic elections, which take place in Rabbitland once a day, because Rabbitland is an ordered democracy. Nevertheless, it gets disclosed that the elections are organized by the Evil Girls, just for their fun and laughter.

Regular Day
Serbia 2013, 6'
Regia:
Vuk Palibrk
Una storia che racconta le avventure di un gentiluomo, le sue peregrinazioni attraverso situazioni e paesaggi fatti di carta, collage e macchie, lavorati con matita e gomma su vari tipi di carta.
A story about the adventures of a gentleman, about his wanderings through situations and landscapes made out of paper, collage and stains. Done by pencil and eraser on different sorts of paper.