Sezioni
"L'autore sotto la luce" videoArt di Zlatko Cosic
In cerca di una realtà, verità, autenticità o autenticità diversa più spontanea; in cerca di un occhio più spontaneo.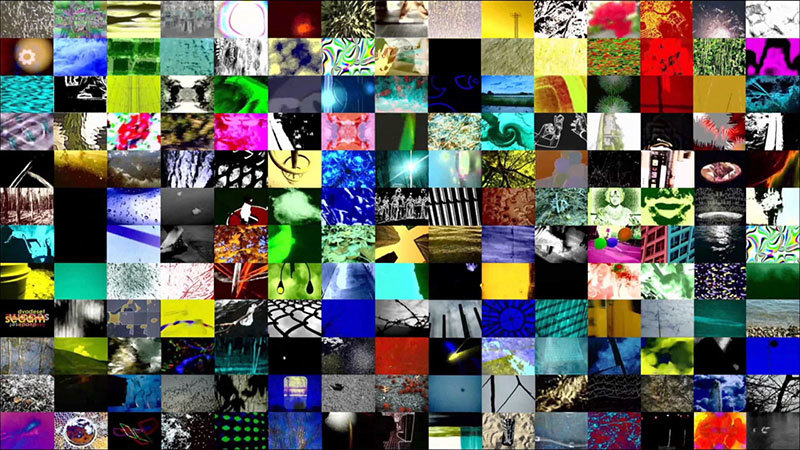 180 by Zlatko Cosic | USA | 2012 | 1'
Each video within "180" was originally created for three different sets of the 60x60 Project which is comprised of Cosic's 60 videos with 60 second compositions by 60 different composers. These one hundred eighty videos form a new visual structure which inspired the creation of sixty seconds of sound to accompany the final audio visual experience.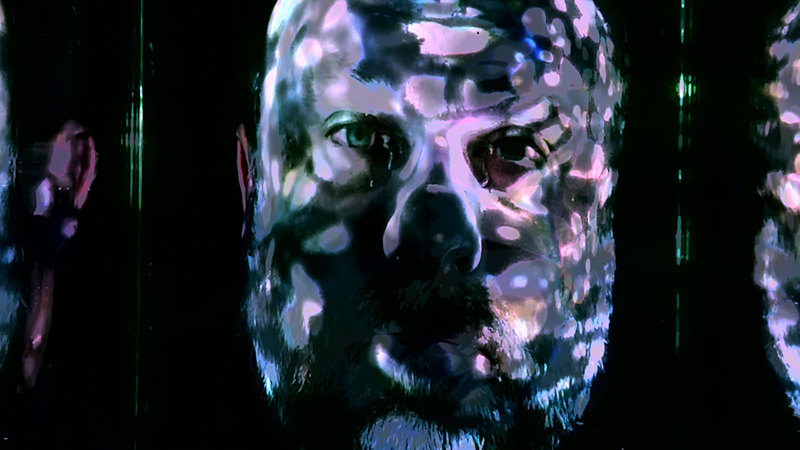 COLORBOARDING by Zlatko Cosic | USA | 2013 | 3'40"
A nontraditional treatment for color blindness. Subconsciously, the video is a beautified ritual reflecting the physical and mental torture I lived through on December 2, 1992 in Yugoslavia.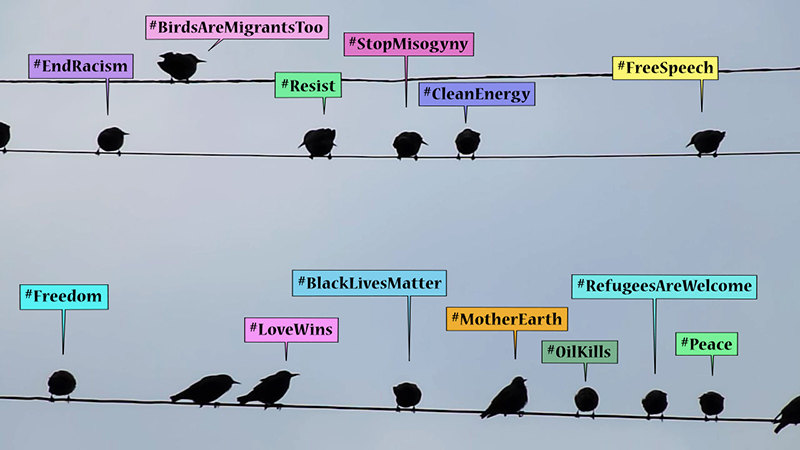 EVEN THE BIRDS KNOW IT by Rachel and Zlatko Cosic | USA | 2017 | 3'
St. Louis birds share their views about the environment and the sociopolitical climate.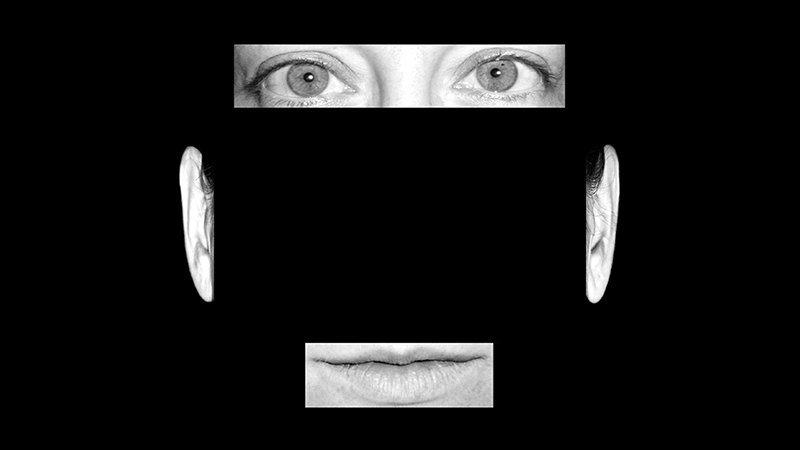 LookTalkListen by Zlatko Cosic | USA | 2007 | 7'
Abraham Lincoln declared democracy is a government "of the people, by the people, and for the people."LookTalkListen intertwines issues of perception, understanding and community action in our current democracy. The eyes, ears and mouth in the video installation relate to the themes of surveillance, privacy, fear, media, politics, government actions, perceived freedom, injustice, political inactivity and community unawareness. What we see, say and hear varies from culture to culture, generation to generation and person to person. Do we actively look, talk and listen? What should we believe? Who looks, talks and listens for us? Do we participate or sit still? Exercise your freedom.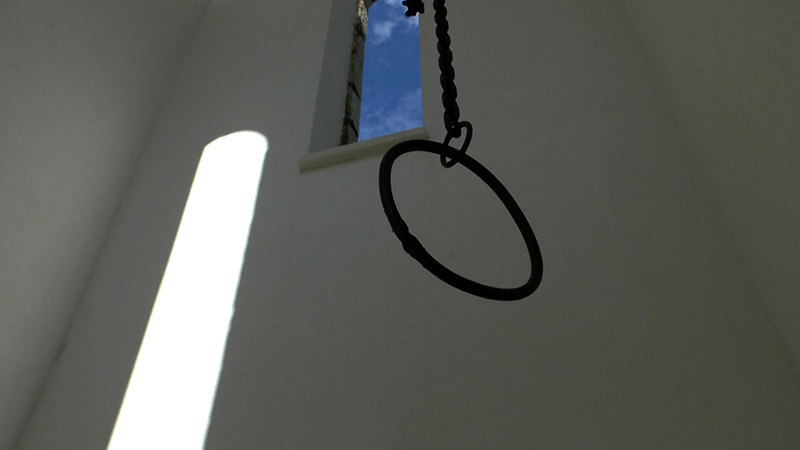 SOUTH SLAVIC REQUIEM by Zlatko Cosic | USA | 2015 | 6'
South Slavic Requiem concludes a series of art projects related to the War in Yugoslavia but also opens up new territories to address current political and social issues. In remembrance of the 20th year anniversary of the end of the War in Yugoslavia, South Slavic Requiem is a tribute to people who died as a result of national, racial, religious and other types of discrimination. We cannot ignore racism and political divisions that continue to cause hatred and strife around the world. Be cautious while exposed to media and political language and continually search for truth. George Orwell said: "Political language is designed to make lies sound truthful and murder respectable, and to give the appearance of solidity to pure wind." South Slavic Requiem symbolizes an end of one culture which allowed hate to take over.
A MURMURATION by Zlatko Cosic | USA | 2016 | 3'
Abstract explorations of nature.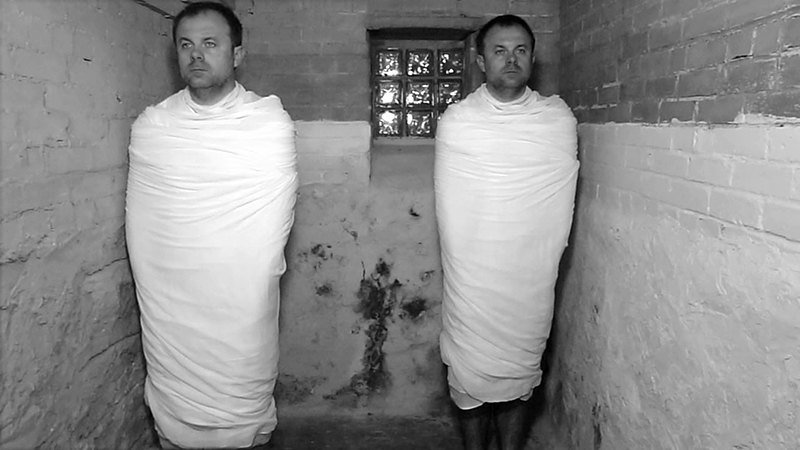 RE-BIRTH by Zlatko Cosic | USA | 2013 | 4' 30"
A displaced person is split into many parts, constantly adjusting, performing in a new environment. These performances are influenced by different cultures, beliefs, political and artistic views. After surviving a war I am living a second life, born again. Displacement created new experiences and views. I am constantly reinventing my identity and trying to fit to this time and space.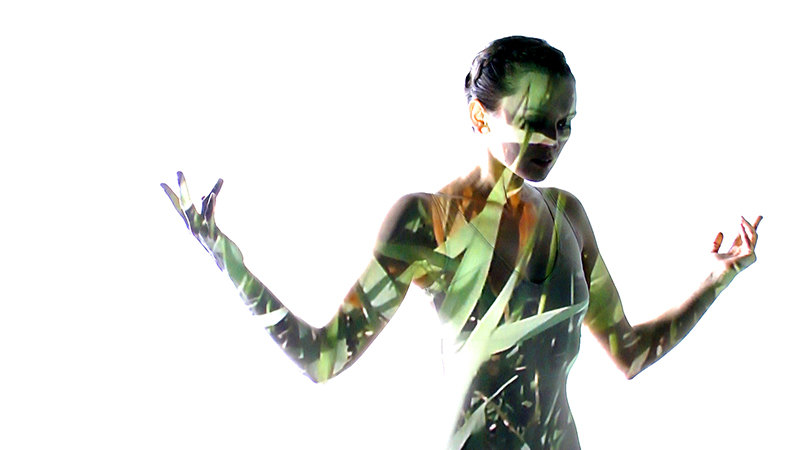 SHIFTED by Zlatko Cosic, Eleanor Dubinsky and Laura Ferro | USA | 2014 | 5' 50"
Overcoming internal chaos, opening my eyes. I am what I think. What I see I imagine. Who is the other but a reflection of myself? I run away from me, but I find myself again, the other in me.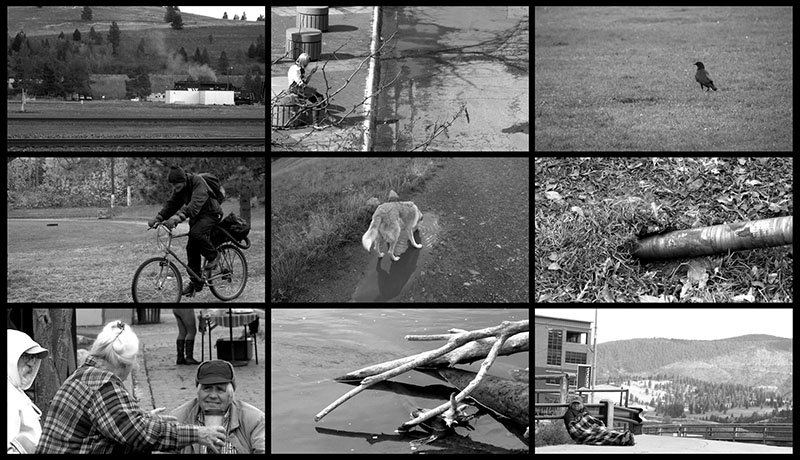 STORY 1: SCENES 1-9 by Zlatko Cosic | USA | 2016 | 5'
A multi-narrative experience in nine scenes.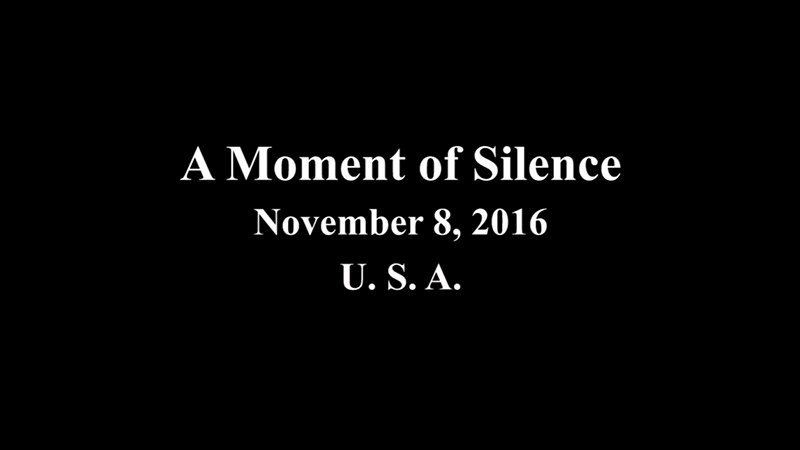 ZLATKO COSIC
Zlatko Cosic is a video artist born in Banja Luka, Yugoslavia. Cosic's work spans from short films, video, and sound installations to theater projections and live audio-visual performances. The themes of his work often relate to issues of identity, immigration, and the complexity of living in a new environment, concentrating on the necessity to embrace cultural differences and establish dialogue among people. Cosic's artwork has been shown in over forty countries, for which he has received a variety of recognition. 
Cosic has received grants and fellowships including the Regional Arts Commission Artist Fellowship and a Kranzberg Grant for a video installation at Laumeier Sculpture Park. His video Horizons has been an official selection at film festivals in the United States, Australia, Denmark, France, Germany, and Poland and was a prize winner at the 2010 St. Louis Filmmakers Showcase, the 2010 Macon Film Festival, and the 2010 Sunscreen Film Festival. Cosic's video Elans won the Pulitzer's Film Competition in St. Louis and it was finalist at the Digital Graffiti festival in Florida. His video Spaces was screened in numerous film festivals in North America and Europe and won an award at the St. Louis International Film Festival. He collaborated with the 60x60 Project creating 200 videos, which have been presented at the Spark Festival, TNA TV in France, EMM Festival, LOOP Videoart Festival, Printemps Musical d'Annecy, Kulturkiosken Gallery, Stimultania Art Gallery, and at other venues in France, Spain, Bosnia and Herzegovina, Sweden, Serbia, and the United States. Cosic's solo exhibition Still Adjusting at Gallery 210 was reviewed in the June 2014 issue of Art in America.
Cosic's video installations have been shown at the Kemper Art Museum, Cecille R. Hunt Gallery, Sheldon Art Galleries, Des Lee Gallery, SOHA Gallery, Gallery 210, Laumeier Sculpture Park, Bruno David Gallery and Regional Arts Commission, all in St. Louis; Project 4 Gallery, Washington DC; Hunter Time Square Gallery, New York; Harold Golen Gallery, Miami; PUBLIC Gallery, Louisville; Kulturprojekte, Berlin; Kulturkiosken Gallery, Gävle, Sweden; Atelje 26, Students' City Cultural Center, Belgrade, Serbia; Pinnacles Gallery, Townsville, Australia; Academy of Fine Arts, Sarajevo, Bosnia and Herzegovina; JCIC Vilnius & Kedainiai Regional Museum, Lithuania; Patarei "The Battery" Prison, Tallinn, Estonia; Torrance Art Museum, Los Angeles; and Stimultania Art Gallery, Strasbourg, France. 
Cosic's videos also have been shown at The Pulitzer Foundation for Arts; Contemporary Art Museum St. Louis; Saint Louis Art Museum; Citygarden, St. Louis; USA Film Festival; Belgrade Alternative Film and Video Festival; Picture This Film Festival; Byron Bay International Film Festival; Herning International Short Film Festival; Festival Franco-Anglais De Poésie; Performance & Intermedia Festival, Poland; dokumentART Festival; Lightselect Teofilo, P4 Kuntshouse; PÖFF's Sleepwalkers Film Festival; Les Instants Vidéo Festival, Marseille; Torun Short Film Festival; CologneOFF: Latvia, Lebanon, Mexico and India; Atlanta Underground Film Festival; Vegas Independent Film Festival; Festival Internacional De Videoarte, Argentina; Espacio AVAart Gallery, Gijón, Spain; Institut Für Alles Möglische, Berlin; XX.9.12 FABRIKArte, Venice; Zeta Gallery, Tirana, Albania; East Art Gallery, Tehran, Iran; Holdudvar Gallery, Budapest, Hungary; Vizii Festival, National Historical and Architectural Museum, Kiev, Ukraine; Crosstalk Video Art Festival, Budapest; VIDEOPLAY, Peras De Olmo - Ars Continua, Buenos Aires; Regional Museum of History of Colima, Mexico; Now&After, International Video Art Festival, Moscow Museum of Modern Art; The Format, Contemporary Culture Gallery, Milano; Greensboro Dance Film Festival; Dance Film Festival UK, London; Qorikancha Museum, Peru; Forever Now, Faux Mo, Australia; Dança em Foco, International Festival of Video and Dance, Brazil; Carnival of e-Creativity, India; La Casa Encendida, Spain; Octubre Centre de Cultura Contemporània, Spain; Palais de Glace, Argentina; Montana Film Festival; Lucca Film Festival, Italy;CINEMAMBIENTE, Italy; FIVAC, Cuba; Digital Image, Espacio Enter Canarias, Spain; Zentrum für Kunst und Medien Karlsruhe, Germany; Syracuse International Film and Media Festival, Italy; DesArts//DesCinés, Dance & Cinema Festival, France; and Quinzena de Dança de Almada, International Dance Festival, Almada, Portugal.
Video Art di Zlatko Cosic