Programma 2013
Mercoledi 23
20.15 RASSEGNA Greek film center Athens - 75'
Eight-minute Deadline, 2012, 8'
RUNNING DRY, 2012, 10'092'
CASUS BELLI, 2010, 11'17"
Hands, 2013, 6'
45 degrees, 2012, 14'40"
Out of frame, 2012, 10'
Cinestar Lugano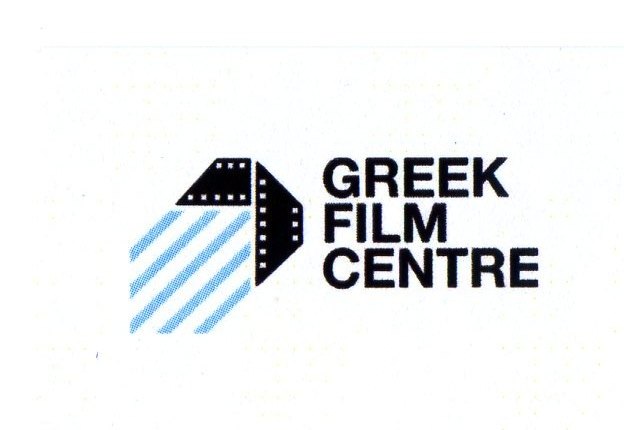 Sponsor della serata:


Ospiti : Comunità Greca Ticino con il Presidente Stavros Rantas
Presentano: René Pandis e Drago Stevanovic

Eight-minute Deadline
Grecia  2012, 8'
Regia:
Zina Papadopoulou, Petros Papadopoulos
In uno spietato mondo virtuale che non tollera errori, ognuno ha una proprio termine da rispettare.
Al personaggio principale, un postino, è assegnata la missione di consegnare una lettera su un monociclo, in soli otto minuti. Combattuto tra l'amore e il dovere, il personaggio vive attraverso brevi momenti di passione, trasgredendo le regole.
Le regole sono chiare ed inequivocabili: tutti devono viaggiare da soli su un monociclo.
Ogni incarico deve essere compiuto entro il termine.
Ogni incompiutezza avrà delle conseguenze disastrose.
In a virtual cut-throat world that brooks no mistakes, everyone is deadline-driven.
The main character, a postman, is assigned the mission to deliver a letter on a unicycle in eight minutes.
Torn between love and duty, the character lives through short-lived moments of passion, scrubbing round the rules.
The rules are clear and unequivocal: Everyone must travel alone on a UNICYCLE.
Every assignment must be accomplished within the DEADLINE.
Every inconsistency is to meet with dire CONSEQUENCES.

BEST EXPERIMENTAL FILM, BeFilm - The Underground Film Festival, New York
BEST MOVIE AWARD, Federation of Cinematographic Clubs, 35th Drama Film Festival
BEST ANIMATION, 35th Drama Film Festival
CINEMATIC ACHIEVEMENT AWARD, Thess International Short Film Festival 2012
HONORABLE MENTION, Boston Sci-Fi Film Festival
RUNNING DRY
Grecia  2012, 10'09''
Regia:
Dimitra Nikolopoulou
"A casa di Athina è stata tagliata l'erogazione elettrica. La donna, disoccupata da tempo, prende i suoi ultimi 64 euro e si dirige verso la società elettrica, sperando di ottenere qualcosa. Lungo la strada, incontra un padre disoccupato ed il suo bambino affamato, una donna che cerca cibo nei bidoni della spazzatura, un anziano che non può permettersi le medicine. Un viaggio nell'Atene contemporanea, una città a volte aspra, ma con un finale inaspettato."
The power has been cut off at Athina's home. Athina, unemployed for some time now, takes her last 64 euros and heads towards the electricity company, hoping to make some sort of settlement. On the way, she meets an unemployed dad and his hungry kid, a woman searching for food through garbage cans, an elderly gentleman who cannot afford his medications... A journey into contemporary  Athens, a sometimes harsh city, with an unexpected ending...

CASUS BELLI
Grecia 2010, 11'17''
Regia:
Yorgos Zois
Tutti i tipi di persone sono in attesa, in sette diverse code. La prima persona di ogni coda diventa l'ultima della successiva, creando così una linea umana enorme. Ma alla fine della linea, tutto ricomincia nuovamente all'indietro.
All kinds of people are waiting in seven different queues. The first person of each queue becomes the last of the next one, thus creating an enormous human line. But at the end of the line, it all begins backwards again.

Hands, 2013
Greece,  6'
Regia:
Yiannis Bougioukas
Code umane fuori campo. Le mani nel focus…
Biografia
Yiannis Bougioukas è nato ad Atene. La sua prima laurea è stata in Fisica (presso l'Università di Atene nel 1996), ma poi ha continuato a studiare regia cinematografica presso la New York College nel 2006. La sua formazione è stata completata da vari seminari e workshop in regia, sceneggiatura e recitazione. La sua esperienza professionale comprende la direzione di spot pubblicitari, video aziendali e video clip. Il suo primo cortometraggio 'La Coppa', distribuito da ODEON SA, è stato presentato in oltre 50 teatri in Grecia. 'Marios e The Raven', il suo secondo cortometraggio, è stato acquistato da Canal +. Dal 2011, studia teatro. Attualmente sta scrivendo il suo primo lungometraggio.
Yiannis Bougioukas was born in Athens. His first degree was in Physics (grad. from the University of Athens in 1996), but then he went on to study Film Direction at the New York College (grad. 2006). His training was supplemented by various seminars and workshops in directing, scriptwriting and acting. His professional experience includes direction for commercials, corporate videos and video clips. His first short film 'The Cup' distributed by ODEON S.A. and was opened in over 50 theaters in Greece. His second short film 'Marios and the Raven' was bought by CANAL+. Since 2011, he is studying theater. Currently he is writing his first feature film.

45 degrees
Greece 2012, 14'40"
Regia:
Georgis Grigorakis
Atene, agosto 2012. 45 gradi. Il frigo è vuoto. La situazione è molto tesa. Un padre si confronta con i cambiamenti sotto il peso della crisi economica. Si sta facendo buio e fa ancora troppo caldo. Una capitale al limite dell'esplosione.
Athens, August 2012. 45 degrees. The fridge is empty. The situation is very tense. A father changes under the burden of the economic crisis. It's getting dark and its still boiling hot. A capital at the border of exploding.

Out of frame
Greece 2012, 10'
Regia:
Yorgos Zois
In Grecia la pubblicità sui cartelloni esterni è stata recentemente proibita. Come risultato ci sono centinaia di cornici vuote che non comunicano più alcun messaggio. Ma le cornici vuote sono ora il messaggio. E noi siamo fuori della cornice.
In Greece the advertisement in exterior billboards has been recently forbidden. As a result there are hundreds of empty frames that don't carry any messages. But the empty frames are now the message. And we are out of frame.

Director's note
Le cornici vuote sopra le nostre teste, presentano l'immagine non solo del collasso sociale e finanziario, ma allo stesso tempo ritraggono il nostro mondo interiore nudo.
Esse riflettono direttamente il nostro stato di vuoto mentale, il nostro vuoto sentimentale e l'esistenza solitaria. Le cornici vuote sono dei monumenti contemporanei.
The empty frames above our heads, picture not only the current social and financial collapse, but at the same time they portray our bare inner world.
They directly reflect our blank state of mind, our sentimental void and solitary existence. The empty frames are the contemporary monuments.