22 ottobre [Sala Multiuso PARADISO]
Ore 18.00 RASSEGNA ASTERFEST [Strumica/Ex Repubblica Jugoslava di Macedonia, FYROM] - durata 67'*
Introduzione Igor Candolfi - Stepanovski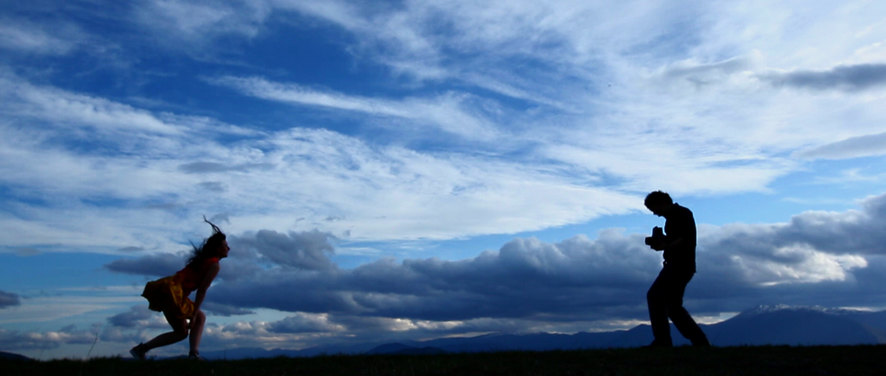 A SMALL TIME/SPACE DISCONTINUUM Directed by Goce Cvetanovski Fantastic, Live Action, Mystery | 13 ´ | Ex Repubblica Jugoslava di Macedonia, FYROM, 2013
Alex has two problems in his life: he is too shy to tell Maria he loves her, and he has an invisible man in his apartment.
AUDITION MATERIAL Director: Gjorce Stavreski | Ex Repubblica Jugoslava di Macedonia,FYROM, 2013
Running Time: 14´ Producer: Gjorce Stavreski Editor: Sofija Samoilovska
Screen Writer: Gjorce Stavreski Director of Photography: Gjorgi Klincarov
Music: Ognen Anastasovski
Principal Cast: David Kocevski, Ana Stojanovska, Sabina Ajrula-Tozija, Ema Mladenova
Synopsis: A landlady asks her tenant a seemingly innocent favor – to drop off her young female friend and her little daughter somewhere in the city. The tenant is unwillingly involved in a dubious act as he realizes that the young woman is leaving her daughter in an orphanage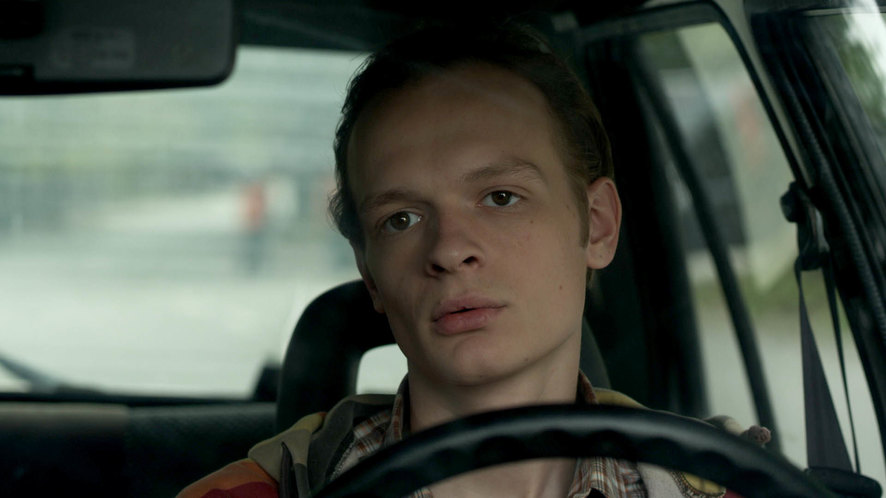 DROP BY SOMETIME, Director Kosara Mitic | Ex Repubblica Jugoslava di Macedonia, FYROM, 2013 |14´
Amy is in charge of the store that night. She is a young sales woman dressed in old fashioned clothes. As every other night she is helping the customers in the wee hours, unaware of the danger that lurks near-by. The film starts as a typical thriller, a tense atmosphere, fake parameters that lead the viewers to believe they'll witness a crime, giving it a new psychologically and sexually exciting dimension, immediately after the twist, turning it into a true and sincere romance at the end.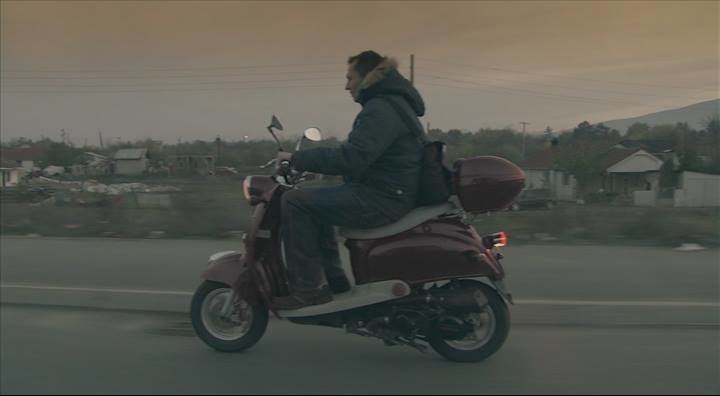 HAIRS Director: Eleonora Veninova|Ex Repubblica Jugoslava di Macedonia, FYROM, 2013 | 26´
Language: Macedonian, Serbian
Writers: Eleonora Veninova
Produced by: Nebojša Ilievski
Production Companies: Partes production
Cinematography by: Dimo Popov
Film Editing by: Boško Stoli?
Music by: Dejan Spasovi?
Cast: Irena Ristic, Bojan Zirovic, Sagjana Vujosevic, Marija Arsenkova
While tracking up on a mountain, two hikers find the massacred body of 7-year old girl, Camellia. Detective Veli investigates the monstrous crime with the help of the girl's father, Mr. Herman. Of all the strange things that surround the investigation, the strangest one is that, although there are traces of Camellia's blood on the crime scene, there are no human remains. The only clue Detective Veli has is a sample of pubic hair that was found on the crime scene.
The evidence is not the only puzzling thing in this case. Mr. Herman's behavior fluctuates from obsession with his daughter's death, to a resignation to die himself. The absence of a body also means that – there is no murder to investigate. The last straw for Detective Veli is the revelation that the found hair actually belongs to a woman, and not just any woman, but it completely matches the DNA profile of young Camellia. This revelation gives Veli a headache: Camellia is too young to have pubic hair.
Now Detective Veli starts looking at a different scenario: What if the real victim in this case is not the daughter, but the father?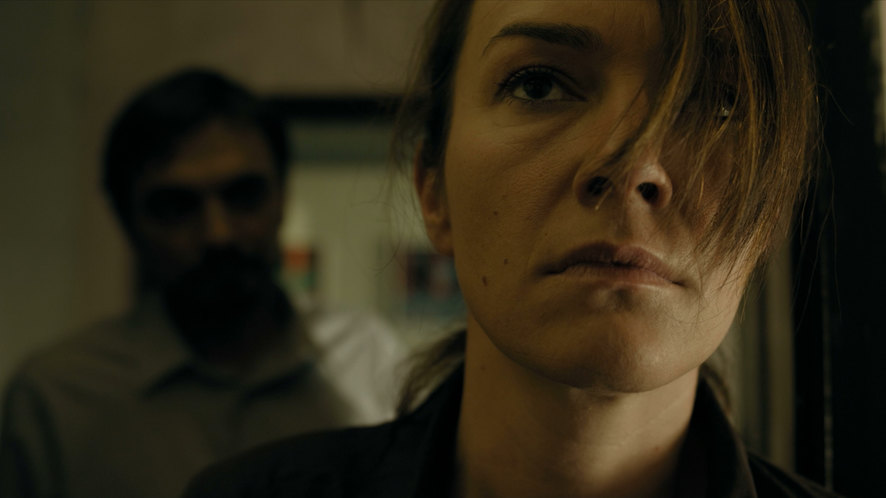 Premiazione del concorso fotografico di Red Carpet Beauty & Agency in collaborazione con OtherMovie Lugano Film Festival. Concorso organizzato in concomitanza al MAKEUP DAY TICINO del 21 settembre all'Hotel Pestalozzi ispirato al tema "ARTE E FEMMINILITÀ". I vincitori ricevono dei buoni offerti da FOTO GARBANI LUGANO e la possibilità di collaborare con Red Carpet Beauty & Agency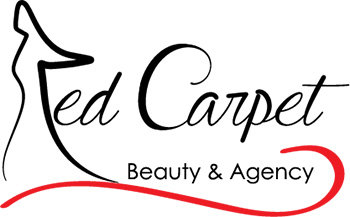 Ore 20.00 Roter Schnee //  Red Snow   Swiss-Serbian coproduction  - durata 23'
Director: Luka Popadic | Swiss-Serbian coproduction | 23´ Language: German, Serbian
Director of Photography: Vladan Obradovic
Editors: Petra Beck / Fedja Hadžic
Sound Designer: Aleksandar Rancic
Art Director: Bojana Nikolic
Co-Art Director: Kristina Radosavljevic
Costume Designer: Irena Belojica
Special Make-up Effects Artist: Sendy Kumalakanta
Trama
World War II, Serbia 1941

When a Wehrmacht soldier gets killed due to the incautiousness of lieutenant Michael Berg, his superior, Major König, gives him an ultimatum: if the young lieutenant doesn't manage to persuade the prisoner Petar to betray his comrades, the Major will apply the infamous "100 for 1" act - a law which states that for every German soldier killed, one hundred civilians have to be executed.

The story is based on true events.
Casa di produzione

2:1 Film & LP Film

Interpreti

Jörg Koslowsky, Vuk Jovanovic, Gottfried Breitfuss, Rale Milenkovic

Diretto da

Luka Popadic

Scritto da

Luka Popadic, Tamara Barackov, Beka Savic

Produttore

Julia Tal, Luka Popadic, Nenad Velickovic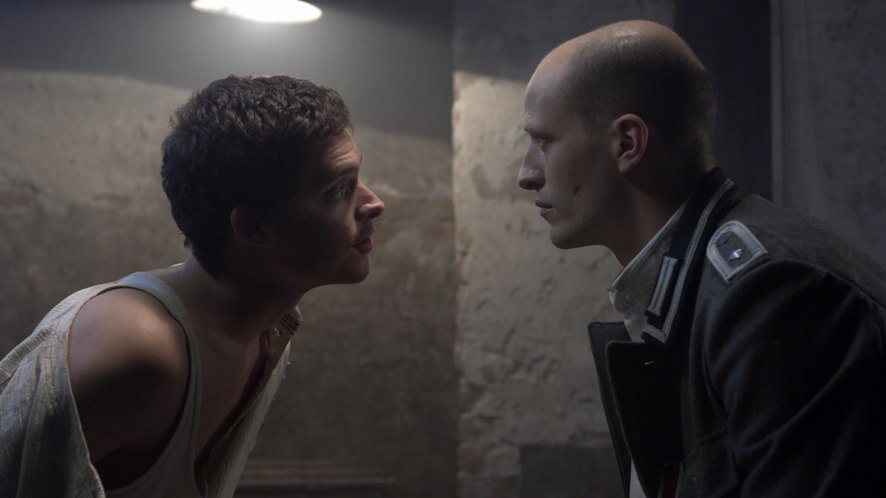 ORE 20.45   Working with Francis Kéré [Svizzera 2014] - durata 32'
Regia: Elena Bon e Franco Cattaneo, Fingerpicking guitar original music: Damiano Marino
Audio engineer & final mix: Fabio Meschiari, Philippe Kohler,  Digilab Sagl
Gando, un piccolo villaggio nelle campagne del Burkina Faso, accoglie ed ospita per un periodo di sei settimane un gruppo di studenti dell'Accademia di architettura di Mendrisio al seguito del loro insegnante, l'architetto africano Diébédo Francis Kéré. Durante questo workshop lavorano e vivono a stretto contatto con la realtà del villaggio, elaborano e gettano le basi di un edificio utilizzando le risorse locali disponibili coadiuvati dall'intera popolazione della regione.
La principale attività del compound è l'approvvigionamento d'acqua, elemento imprescindibile per la vita della comunità. Ai pozzi si avvicendano senza sosta donne, uomini e bambini dalle prime luci dell'alba sino al tramonto.
Gli studenti si miscelano armoniosamente a questa realtà lontana e diversa divenendone parte integrante. Una lettura poetica di un'esperienza di scambio interculturale, descritta e raccontata in immagini e musica.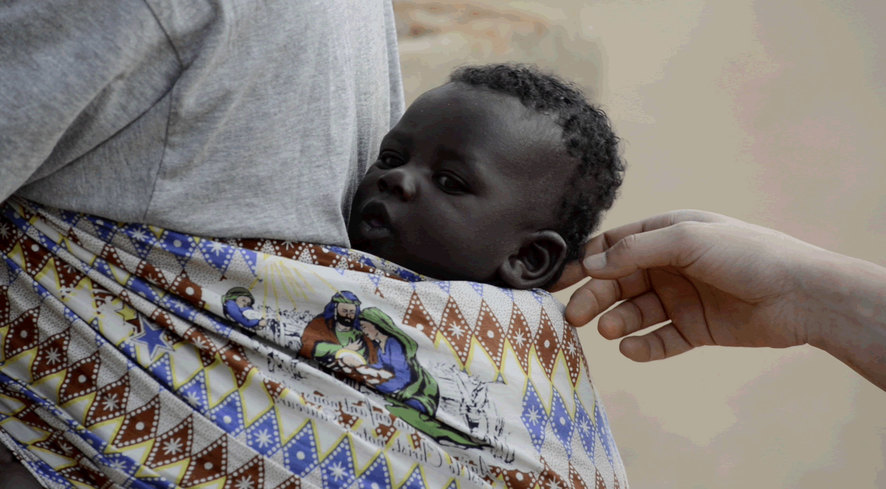 Ore 21.00 International film festival Kratkofil Plus Selection: Vladan Petkovic, Program Director*
BOLES  Slovenia / Germany | 2013 | puppet animation | 12 min  | subtitles: English, German
Filip lives in a poor neighbourhood. He dreams of writer's glory and luxurious lifestyle in a more prosperous part of town. One day Filip gets a knock on the door. His neighbour Tereza, an older prostitute that Filip tries to avoid by all means, asks him to write a letter for her fiancé. Filip agrees. And it would all end up fine if a week later Tereza would not show up at his doorstep again, asking him to write an answer to the previous letter.
Crew
based on the short story "Her Lover" by Maksim Gorky | screenwriters: Gregor Zorc, Špela ?adež | assistant director, animation supervisor, main animator: Oliver Throm | animator: Leon Vidmar | puppets, set, props: Žiga Lebar | costume designer: Gordana Bobojevi? | director of photography: Michael Jörg | editor: Thomas Schmidl | postproduction: Markus Bledowski | voices: Katja Levstik, Gregor Zorc | music: Tomaž Grom | sound: Johanna Herr | producers: Tina Smrekar, Špela ?adež | co-producers: Martin Roelly, Erik Winker, Andreas Bauer | production: No History - Contemporary Arts Institute | co-production: Hupefilm | co-funding: SFC - Slovenian Film Centre, Film und Medien Stiftung NRW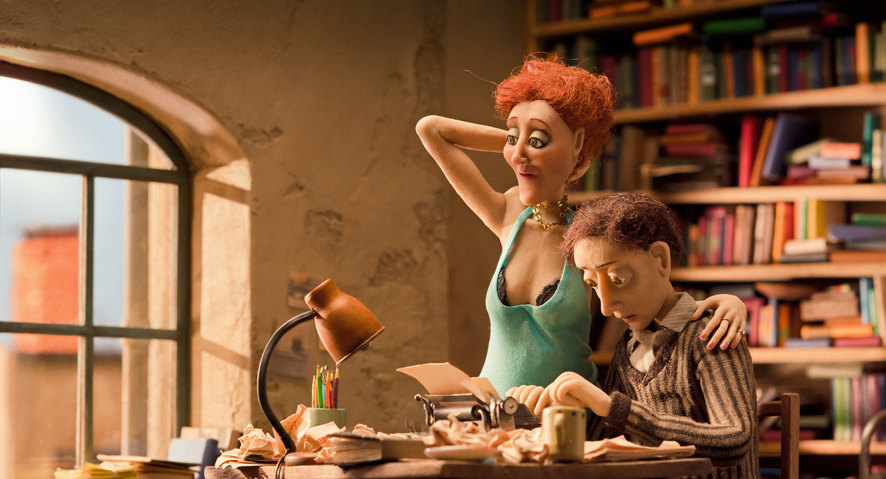 BALAVICA / LITLE DARLING, Igor Mirkovic, Croatia 2013 | 16´40"
In 2013 he made Little Darling which was awarded on Days of Croatian film for the best
director. Cinematographer Radislav Jovanov Gonzo won the best camera award on the
same film.
Two kids at the top of a skyscraper. A view of the sea. He is Tom Sawyer and she is Alice in Wonderland. They walk along the edge of the roof, doing everything they're not supposed to. In that hot summer, left under the care of her grandma, she will feel love for the first time.
Luckily, grandma doesn't have a clue about it, she barely leaves the apartment. Her parents are absent, they talk over phone and we can notice that they're hiding something.
At the top of the skyscraper there are no hidden thoughts, it's sunny and warm. Little Darling spends days with Zane, the boy she likes. The days seem to be like an idyl until two older girls appear and start to occupy Zane's attention.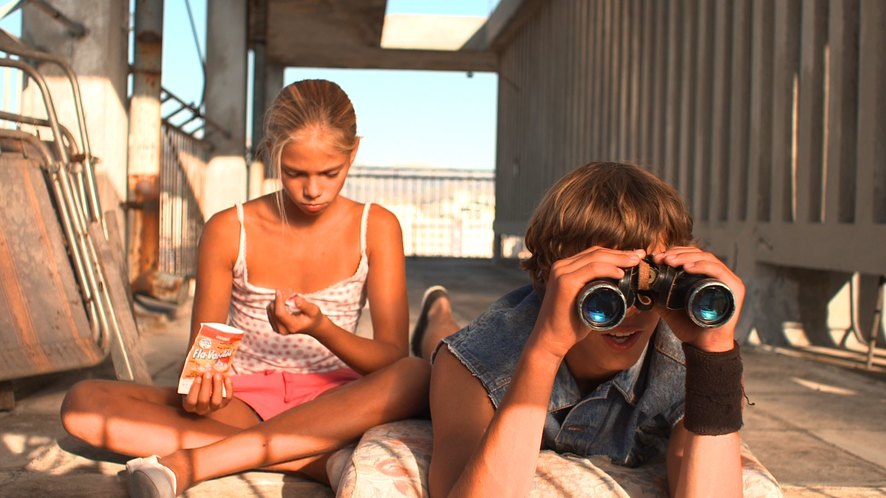 COFFEE WITH JAM/ KAVA SA DZEMOM, Director Filip Peruzovi?, Croatia 2013 | 5´20"
A couple has breakfast. Their movements reflect each other - where his begin, hers end. They are on the same wavelength. But, a simple gesture, with wrong timing, turns their breakfast into disaster.
Festivals – 2013:
9th International Short Film Festival Detmold (Germany), 11th Tabor Film Festival, 11th Gastro Film Festival Osijek – Best Film and Audience Award (Croatia), Kratkofil Plus – Best Regional Film(Bosnia and Herzegovina), 60th Pula Film Festival – Best Short Film, 24th Sao Paolo International Short Film Festival (Brazil), 10th Miskolc International Film Festival (Hungary), 11th Bogota Short Film Festival (Colombia), 26th Exground Filmfest Wiesbaden (Germany), Kaliber 35 Munich International Film Festival (Germany), Brussels Short Film Festival 2014- Special Program (Belgium), Plein La Bobine 2014 (France), Viewster Online Film Fest 2 (Switzerland) , 13th International Kansk Video festival 2014 (Russian Federation)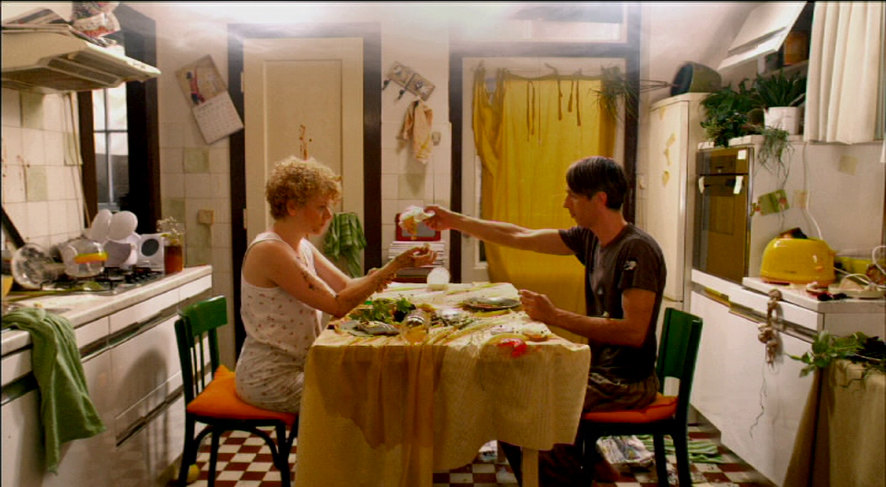 FLOWERS OF EVIL,  Regia Tolnai Szabolcs, Serbia / Hungary 2014, 32´
[Selection: Vladan Petkovic, Program Director International film festival Kratkofil Plus]
Black comedy depicting south-eastern European privatizations. A self made, wealthy, capricious industrial holder (Nikolai) promises his wife a Disneyland on former grounds of abandoned chemical factory. With the help of minister of industry he buys the run down facility for the price of 1 euro. Former workers, now on strike are required to act out humiliating roles of Disney characters. In order for theme park to work Nikolai forces an old inventor (Uncle Bauer) to build him a cheap perpetual electrification grid. Meanwhile, Nikolai has constant nightmares where Japanese man tries to sell him some bamboo...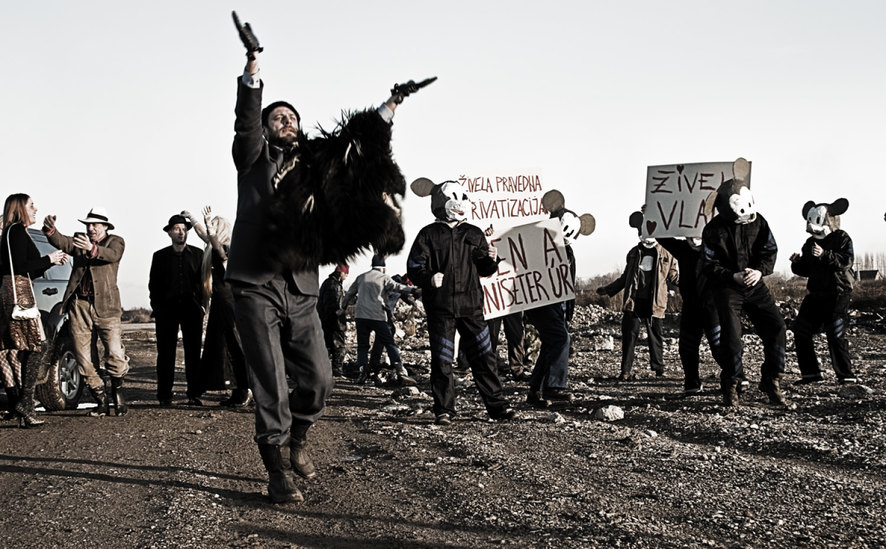 Ore 22.10 rassegna ARES SIRACUSA INTERNATIONAL FILM & MEDIA FESTIVAL [Italia] - durata 23´30'
EAT/MANGIARE  Director Moritz Kramer
| Video Arte | Germania 2012| 6´30"
A photoshoot. The model Helen is unnerved. Back in the changing room she makes
a surprising discovery. Everything around her is edible - the chair, the TV, the walls…
Sinossi
Un servizio fotografico. La modella Helen è indebolita. Torna nello spogliatoio e fa
una scoperta sorprendente. Tutto intorno a lei è commestibile - la sedia, la TV, le pareti ...
THE HOPPER | Animazione  director Alex Bruel Flagstad | Germania 2012 | 17´
synopsis
Dexter lives with his grandmother in West Baltimore, Maryland. One night Dexter and his friend Kevin rob local drug dealers, but things do not work out as planned e violence spins out of control.
Sinossi
Dexter vive con la sua nonna a West Baltimore, Maryland. Una notte, Dexter e il suo amico Kevin rubano a degli spacciatori locali, ma le cose non vanno come previsto e violenza va fuori controllo.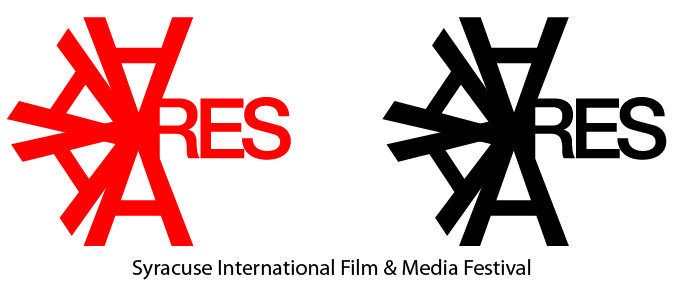 Ore 22.35 PRESENTIAMO KINOCCHIO PADOVA [I] - durata 36'*
ZONA MULINI NUOVI Cristina Bergamini, Giuliano Garagnani, Italia 2014 | 36´
Attraversata la zona industriale nord di Modena, superata qualche rotatoria assieme ai camion che vanno ai mulini industriali, subito dopo la ferrovia, nascosta dai pioppi c'è una vecchia casa di campagna costruita con i mattoni uno sull'altro, senza cemento, costruita per accogliere i braccianti stagionali che lavoravano le terre costeggiate dal Naviglio. Dopo la guerra si trasforma in condominio, affittuari invece dei contadini popolano questa "casa paese" dove nascono sempre nuove storie di aggregazione, mentre all'intorno dilaga la periferia diffusa.
Luca proprietario "filosofo" con l'amore per la vita di una volta è l'anfitrione di un microcosmo con le sue regole e le sue contraddizioni che diventa un mondo in alternativa al mondo là fuori.
La casa con la sua architettura immutata continua, come in un tempo sospeso, ad ospitare gli inquilini e le loro storie.